Strawberries and Cream Ice Blocks
Date:
Tuesday, 12 October 2021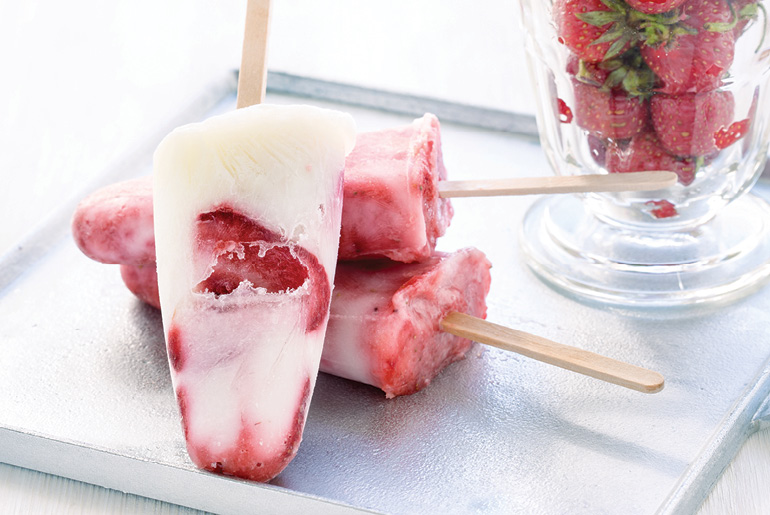 Ingredients
28g Formula 1 Nutritional Shake Mix Berry Flavour
1 cup non-fat milk or soy milk
1 cup strawberry halves
2 Tbsp. plain non-fat Greek style yoghurt
1 cup water
Directions: Combine ingredients in blender, blend until smooth. Pour mixture evenly into each ice block mould. If your ice block mould has slots for sticks, insert them before freezing – if not, freeze for 2 hours, then place a wooden stick in the middle. Freeze for an additional 4-6 hours or overnight.
TIP: Run moulds under warm water to easily remove ice blocks. Serving size will depend on your mould size.
Makes 4 ice blocks (quantity may vary depending on your mould)
Per Serve: Calories: 70 | Protein: 5.5g