Tangy Vinaigrette
Date:
Tuesday, 12 October 2021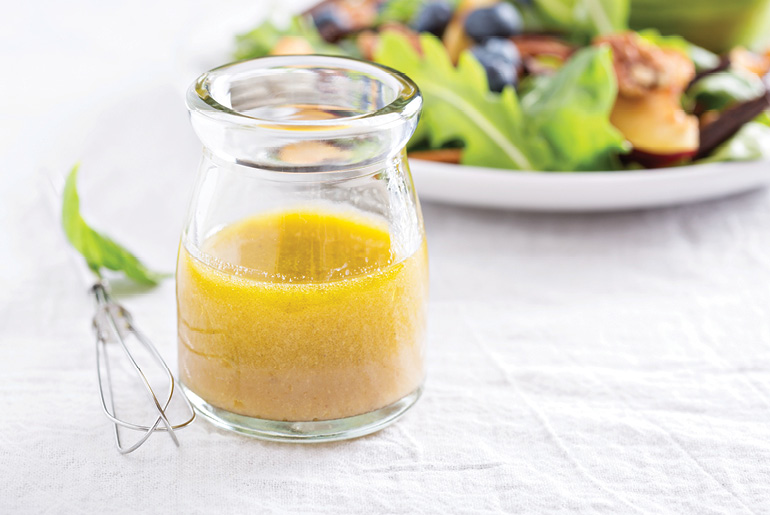 Ingredients
12g Active Fibre Complex
2 Tbsp. chia seeds
1/3 cup water
15ml Herbal Aloe Concentrate Original
¼ cup lemon juice
¼ cup olive oil
¼ Tbsp. Dijon mustard
½ tsp garlic powder
1 tsp salt
½ tsp black pepper
½ tsp dried oregano
Directions: Whisk chia seeds, Active Fibre Complex, and water until combined. Let sit for 3 minutes while mixture thickens.
Add Herbal Aloe Concentrate, lemon juice, olive oil, mustard, garlic powder, salt, black pepper, oregano until consistent.
Store refrigerated for up to one week in a jar.
Makes 16 Serves | Per Serve: Calories: 40 | Protein: 1.1g